Ms Debbie Fischer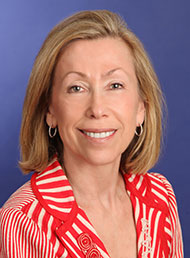 Affiliation
Executive in Residence
Rotman School of Business
Health Care Strategy Centre
Executive Associate
KPMG's Advisory Services
Committee membership
Governing Council
Biography
Debbie Fischer is an Executive in Residence at the Rotman School of Business, Health Care Strategy Centre and an Executive Associate with KPMG's Advisory Services. Most recently, she was Executive Vice President, Strategy and Organizational Development at Mount Sinai Hospital in Toronto. While continuing to maintain an active role at Mount Sinai she took a three ­year secondment to Ontario's Ministry of Health and Long-Term Care as Assistant Deputy Minister, Transition, and led a major transformation of the entire Ministry.
Debbie held a number of senior consulting and management positions in international professional services firms. She has over 30 years experience in health care where she has led innovative system transformations and organizational improvements.
Debbie holds appointments on several boards including North York General Hospital, a subsidiary of the Canadian Medical Association, the Ontario Education Collaborative Marketplace, Pro-demnity and the Health Care Advisory Council of GS1. Previously, Debbie was the Chair of Plexxus, a director on the Board of the Ontario Centres of Excellence, and a member of the Executive Committee of the Ontario Genetics Secretariat.
Debbie has received many awards for her work. In 2012, she was named a Canadian Diversity Champion by the Women of Influence and 2009, she received a Public Sector Leadership Award from the Institute of Public Administration of Canada and was named a Woman of Distinction by the Ontario Public Service. She also received numerous awards and recognition for her contribution to organizational quality, culture and diversity at Mount Sinai Hospital.
Debbie has a BSc (Neurobiology and Comparative Physiology) from McGill University and MHA from the University of Ottawa. She also holds CHRP and ICD.D designations.
Date modified: